CASCADES CAMP
Sunday, June 30th — Wednesday, July 3rd
Fort Casey on Whidbey Island
Overnight Camp!
The Seattle Cascades are hosting a 4-day youth ultimate camp at Fort Casey on Whidbey Island. Kids will sleep in the bunk rooms, and eat in the Camp Casey cafeteria.
Over the course of the camp, we will offer a variety of ultimate training sessions suitable for different levels of play, so all experience levels are encouraged to attend.
Beginners focus on solidifying skills, fundamental strategies, and spirited play. Experienced players have opportunities to engage in intermediate and advanced ultimate tactics, in addition to refining skills, practicing SOTG, and making friends! Sessions will include a strength & agility component and each day will include multiple scrimmages.
Registration is open to students entering 6th grade up to students entering 11th grade. We are designating an equal number of registration spots for young female and male athletes.
We communicate primarily by email, but if you'd like to talk on the phone, we can arrange a time to talk.
Xtehn Titcomb Frame
Camp Director
xtehn@seattleascades.com
DETAILS:
What: Cascades Overnight Camp
MS division: 5th-7th grades
HS division: 8th-10th grades
When: June 30th - July 3rd
Check-in: Sunday, June 30th, noon - 1:00 pm
Check-out: Wednesday, July 3rd, 3:00 pm - 5:00 pm
Where: Whidbey Island
Fort Casey on Whidbey Island
1276 Engle Road
Coupeville, WA 98239
(Google Maps link)
Pricing:
Last minute registration, by June 20th:
$550 … or $400 for day camper

* Financial aid available upon request
Contact Monica <monica@seattlecascades.com>
Xtehn Titcomb Frame
Camp Director
Coach
Monica Johnson
Registration
Pre-registration is required, and spots will be filled on a first come basis. We will not accept walk-up registrations.
Every player must have completed paperwork in order to participate in Cascades Camp. Please email completed paperwork to Monica <monica@seattlecascades.com> or mail it to Seattle Cascades / 2610 Western Ave / Seattle, WA 98121.
CHECK IN:
When you arrive at Cascades Camp on Sunday, we'll check kids in one by one (12pm-1pm) and answer any questions that friends & family may have. Kids will be supervised from that point until they are picked up at the end of Cascades Camp on Wednesday (3pm-5pm).
FOOD:
Enjoy homemade buffet-style meals served at the Mess Hall. Our hearty and healthy meals will vary from day to day. For example:
Breakfast: Scrambled eggs, hash brown potatoes, bacon, banana bread, oatmeal, grits, cold cereal, fresh fruit, juice, milk, coffee, or tea.
Lunch: Tacos, beans and rice, salad bar, minestrone soup, fresh fruit, lemon bars, juice, soda, milk.
Dinner: Oven-fried chicken, mashed potatoes and gravy, green beans, buttermilk biscuit, salad bar, fresh fruit, apple crisp, juice, soda, milk.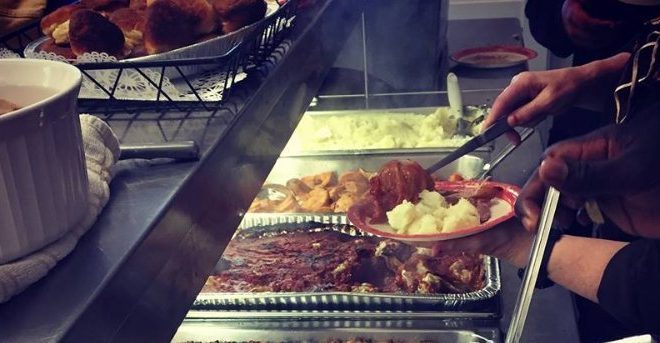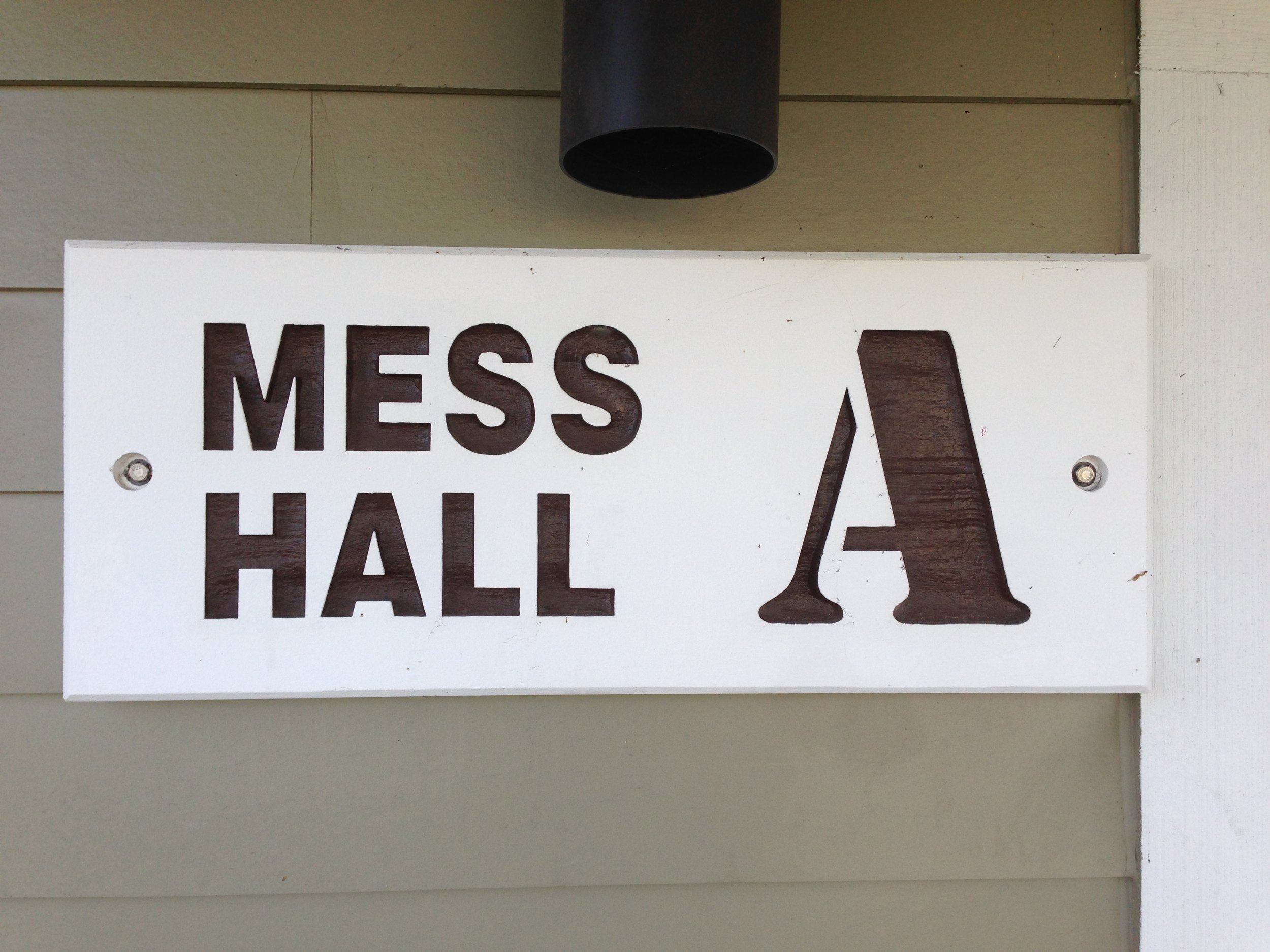 Bunk rooms:
Players will sleep in bunkrooms. There will be a "girls" floor and a "boys" floor, or potentially two different buildings.
Every player will have their own twin matress on either the top or bottom of a bunk bed. They'll get a pair of drawers to store belongings, plus additional space under the beds if needed.
One or two camp counselors will sleep on the same floor as the players, and they will be accessible during the night, in case a problem arises. The bunk room doors will be locked from the inside.
WHAt to bring:
- Cleats for playing ultimate on grass.
- Tennis shoes suitable for walking in the woods and on the beach.
- A water bottle.
- Three sets of clothes for ultimate.
- Three sets of clothes for non-ultimate activities.
- A pair of pants and a jacket/sweatshirt.
- Sleeping bag or bedding.
- Pillow.
- Flashlight.
- Swimsuit for (optional) slip-n-slide / sprinkler activity.
- An appetite for good sportspersonship and strong competition!
ACTIVITIES!
In addition to playing ultimate, there will be plenty of fun activities.
Adventure to the beach! Build forts!

Nature/forest walk.

Explore Fort Casey (WW2 Historical Site)

Slip n' slide… practice "lay-outs"

Frisbee golf!

Indoor time: group viewing of Cascades game footage.

Free time: rest up in the bunk rooms, hang out on the lawn, board games in the common room, etc.

Bonfire at the designated fire pit… and storytelling!
All activities will be supervises by a friendly Cascades Camp counselor.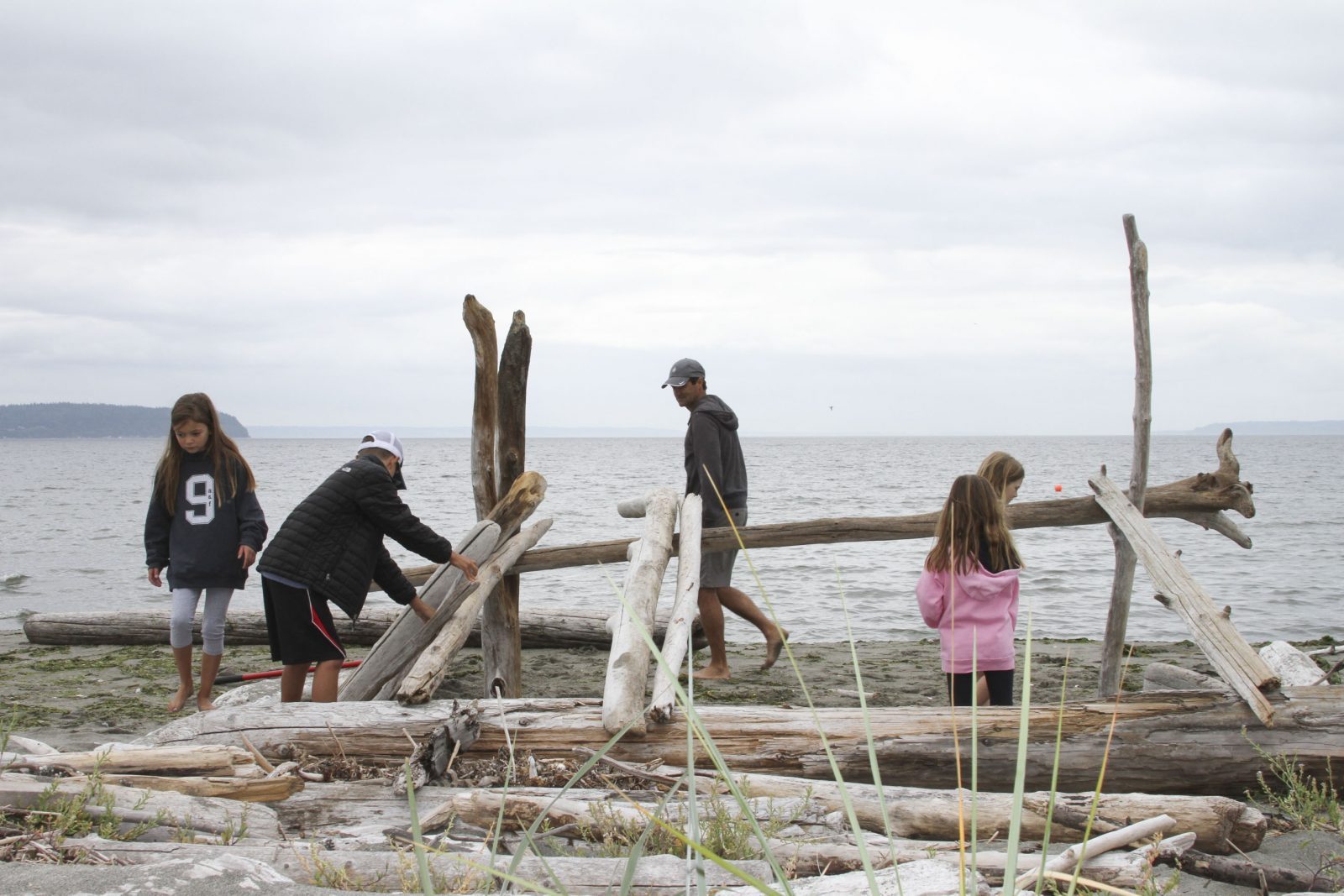 DIRECTIONS:
Fort Casey on Whidbey Island
1276 Engle Road
Coupeville, WA 98239
(Google Maps link)
One way: 2-2.5 hours.
Driving from Seattle to Fort Casey takes around two hours, including a 20-minute ferry ride ($17). There's an alternate route via Burlington that skips the ferry and takes an additional ~30 minutes.
Please be aware of increased ferry traffic during the holiday weekend. https://www.wsdot.wa.gov/ferries/.
CARPOOLING:
Carpooling is a great way to save gas and make friends! We will collect requests for rides (and offers to give rides) via the registration form, and we'll help you all connect.
We recommend that drivers plan on meeting somewhere central (eg the UW Light Rail station) on June 30th, at 8:30am.

FAQ:
Drop off & pick up
Please enter at the South Entrance to Camp Casey.

Check-in is Sunday, June 30th, from noon - 1:00pm. Check-out is Wednesday, July 3rd, 3pm-5pm. Please call Monica at 206-550-2879 for alternate arrangements if needed.

Please be aware of increased ferry traffic during the holiday weekend. https://www.wsdot.wa.gov/ferries/.
Day campers: breakfast is at 7:30, lunch is at 12:00, and dinner is at 5:00. We are planning evening activities that will end at 9pm. We suggest dropping off between 7:30-8:30 and picking up either after dinner 5:30-6:00 or after the evening activity at 9:15pm. Alternate arrangements can be made by calling/texting Monica at 206-550-2879.

Drive slowly and carefully at all times on Casey roads. Speed limit is 5MPH!
Meals
Meal service will include dinner on Sunday (5:00 pm) plus breakfast (7:30 am) and lunch (noon) on Wednesday. Mon and Tues are a full day of meals plus allergy sensitive snacks.

Contact Info / Emergency Numbers
Camp Casey Main Office (360) 678-5050 or (866) 661-6604/toll free. Open 8am-5pm, M-F.

Contact Monica for specific player arrangements, concerns, registration, misc during the camp. 206-550-2879

Contact Xtehn for camp director questions, coaching. 773-387-0502

Contact either of us for emergencies!

Urgent Care is available at Whidbey General Hospital, approx 3 miles NE of Camp Casey. Open 24/7.

Cell phones
Cell phones should remain in the bunk house during the day and will be accessible to players when we have scheduled breaks, early mornings, and just before bed. No phone use after 10pm. Exceptions made upon parental request.
Safety / other
One or two camp staff will sleep in the bunk rooms with the players.

All staff have passed background checks and 2 are CPR certified.

Wading and swimming in Puget Sound waters is prohibited due to dangerous rip tides. No driftwood or marine life may be removed from the beach.

No smoking, alcohol, firearms, fireworks, candles, illegal substances or pets allowed (with assistance dog exceptions).



(work in progress… check back soon!)
OTHER ITEMS THAT MAY INTEREST YOU: